Do you ever find yourself with too many leftover hamburger buns after a barbecue or a cookout? Well, there's no need to let those buns go to waste!
With a touch of creativity you can transition those plain buns into mouth watering dishes. From breakfast, lunch and dinner, there are several recipes to choose from to prevent those buns from going bad.
Yes, you could throw the buns in freezer for your next cookout. But we all know that the thawed buns are never as good as when you buy them fresh.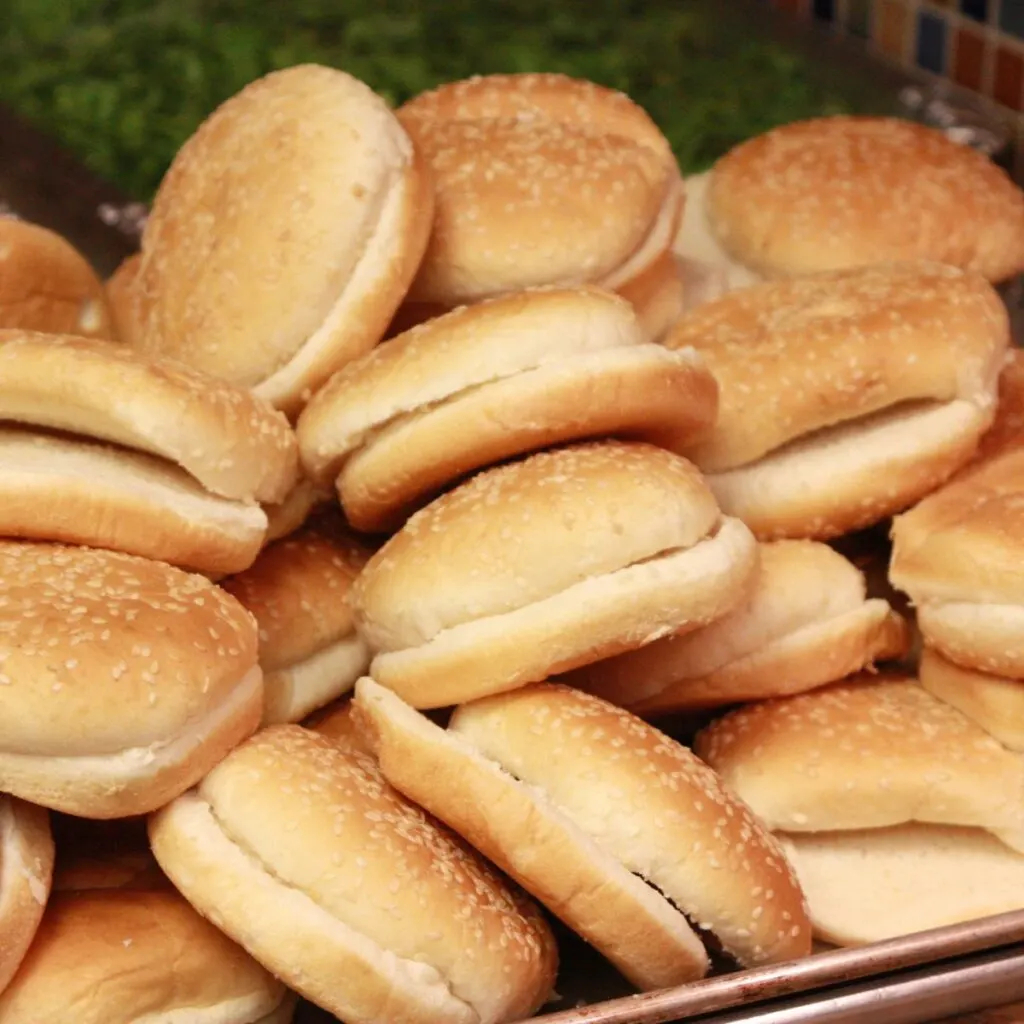 Not to mention, some of these recipes are quick and easy, making them perfect for busy weeknight meals. And other recipes will simply blow your mind that they are simply made with buns.
Not letting the buns go to waste allows you to experiment with flavors, textures, and combinations that you might not have thought of before. In fact, you might discover a new favorite recipe.
It is a great way to use leftovers, minimize waste and give the buns a second life. In addition you'll save money by using ingredients you already have on hand, reducing the need for excessive spending at the grocery.
What To Make With Leftover Hamburger Buns
Crispy Breaded Chicken Sandwich
Turn the buns into breadcrumbs and make a crispy breaded chicken sandwich. Start by lightly toasting the buns and then put them into a food processor. Pulse until they become fine breadcrumbs.
Then dip boneless chicken breasts in a beaten egg, coat them with breadcrumbs, and pan-fry until golden brown and cooked through. Place the crispy chicken on a leftover toasted bun, and add your favorite toppings like lettuce, tomato, and mayo.
Panzanella Salad
All you need to do here is tear the leftover hamburger buns into bite-sized pieces and toast them in the oven until golden brown. Toss them with juicy tomatoes, crunchy cucumbers, sliced red onions, and fresh basil leaves.
Drizzle with olive oil and a splash of vinegar. Let the flavors marry for a bit, and you've got a delightful and hearty salad ready to enjoy! Full recipe: Easy Panzanella Salad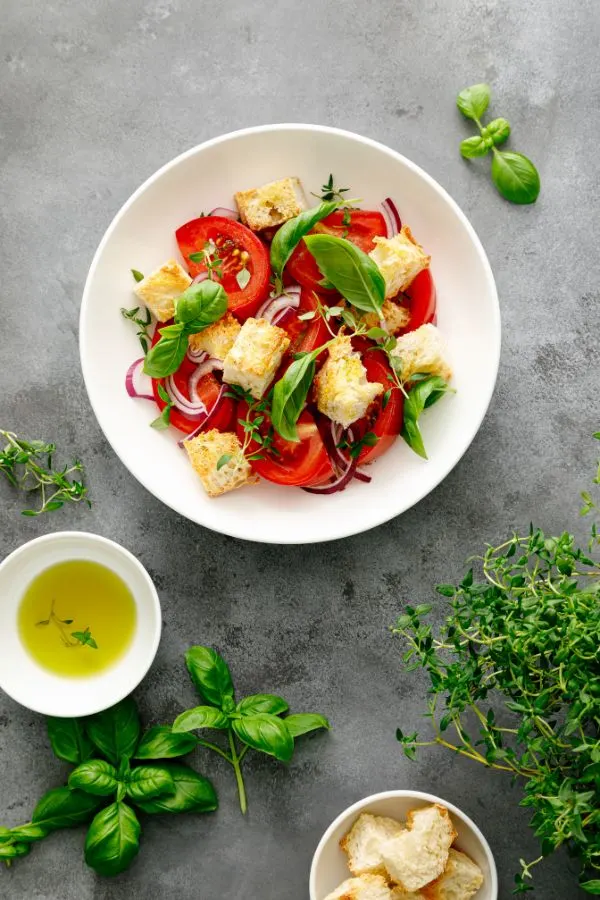 Cheesy Garlic Bread
Begin making your cheesy garlic bread by generously spreading a mixture of butter, minced garlic, and chopped parsley onto halved hamburger buns. Top with a good amount of grated mozzarella or cheddar cheese.
Broil in the oven until the cheese is bubbly and golden. This irresistibly cheesy garlic bread pairs perfectly with pasta dishes or enjoy it as an appetizer or snack.
Breakfast Egg Sandwich
Start your day off right with a hearty breakfast egg sandwich. Beat eggs, season with salt and pepper, and cook the eggs until firm.
Place a slice of cheese on the bottom half of the leftover hamburger bun. Then, add the egg and cooked bacon or sausage. This is fantastic for an easy morning at home or a filling breakfast on the go!
You can even make these breakfast sandwiches ahead of time and freeze them for a quick breakfast on the go any day of the week!
Mini Pizzas
Spread pizza sauce on the bun halves and sprinkle with shredded mozzarella cheese. Add your favorite toppings, such as pepperoni, sliced bell peppers, onions, or olives.
Pop them in the oven, toaster oven or air fryer until the cheese is melted and bubbly. These DIY mini pizzas are also perfect for the whole family to make as they can be customized to each individual.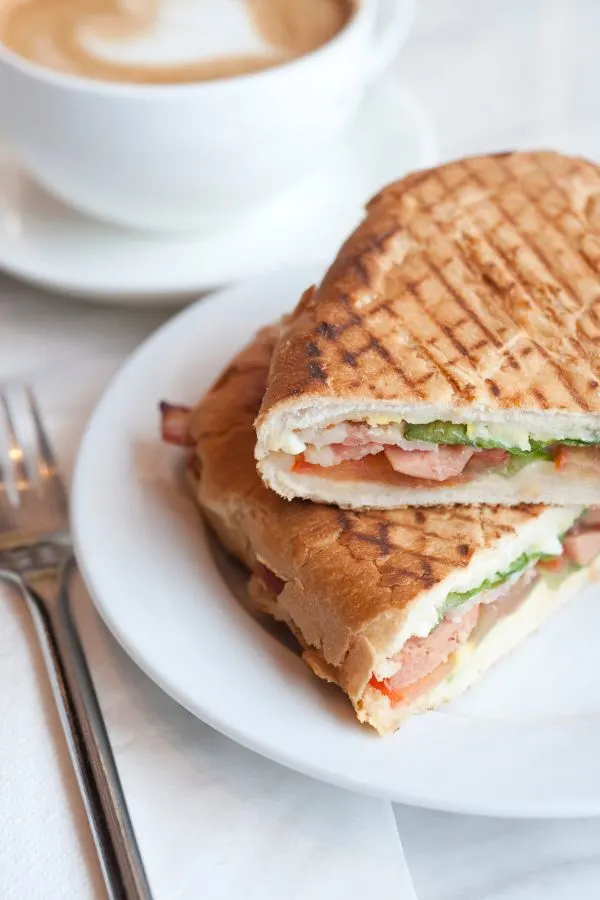 Panini Sandwich
Begin by selecting your favorite fillings such as sliced turkey, ham, cheese, and/or veggies. Lay them between the split hamburger buns.
Carefully place the sandwich in the hot panini press or skillet and press down gently. Allow it to cook until the bread turns golden and the cheese melts.
Bread Pudding
For a sweet treat, you can whip up some delicious bread pudding. Begin by tearing the leftover hamburger buns into chunks and placing them in a greased baking dish. In a separate bowl, mix together milk, eggs, sugar, and a dash of vanilla extract.
Pour the mixture over the buns and let them soak for a bit. Bake until the pudding is set and golden. Serve warm with a scoop of vanilla ice cream. Or turn them into this delicious Bourbon Bread Pudding recipe.
French Toast Sticks
Sticking with the sweeter theme, using your leftover hamburger buns to make homemade French toast sticks is another great option. Simply cut the buns into sticks, dip them in a mixture of beaten eggs, milk, and a touch of cinnamon, and then cook them on a griddle until golden and slightly crispy.
Dust with powdered sugar and serve with maple syrup for dipping.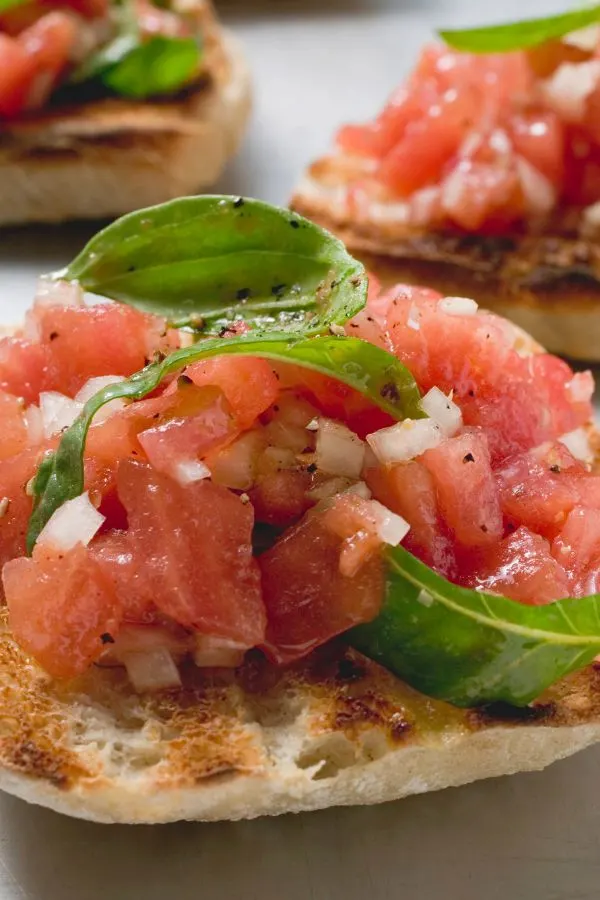 Bruschetta
You can give your leftover buns an Italian twist by using them as the base for bruschetta. Slice the buns into strips and toast them until crispy.
Then rub the top surface with a garlic clove for extra flavor. Top each slice with diced tomatoes, chopped basil, a sprinkle of salt, and a drizzle of olive oil.
Avocado Toast
Avocado toast is a classic breakfast item that takes only minutes to prepare. First toast the leftover hamburger buns just how you like them. Then mash the ripe avocados and spread them on the top surface of the buns.
Add a sprinkle of salt, a squeeze of lemon juice. Then for an added kick, sprinkle a dash of red pepper flakes on top.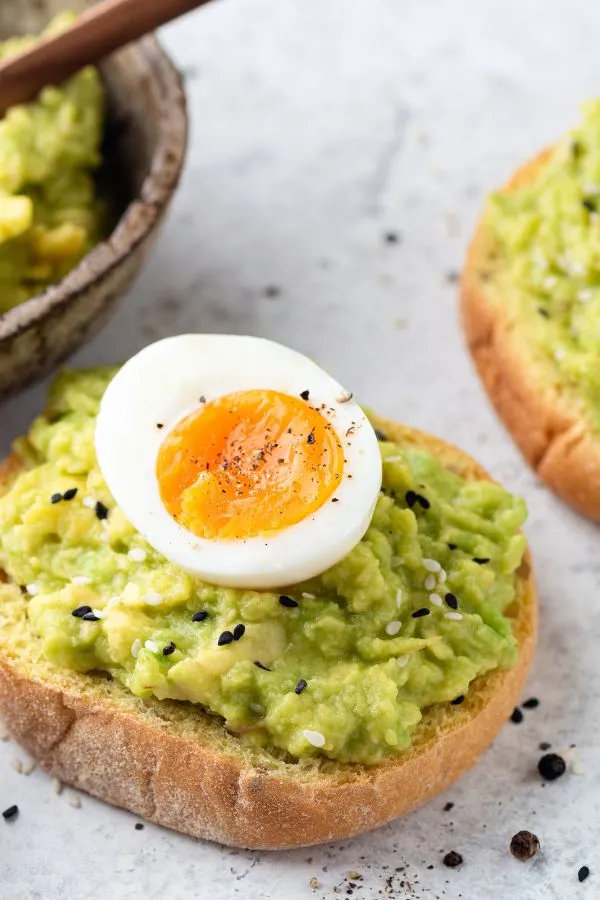 There you have it! 10 creative ways to repurpose leftover hamburger buns. Using leftover ingredients allows you to experiment with flavors, textures, and combinations that you might not have thought of before.
It's also a chance to challenge yourself and discover new favorites. Who knows, you just might find a recipe that you love by simply making use of what you have on hand.
Enjoy! Mary

To receive FREE recipes delivered directly to your email, be sure to sign up for the iCookfortwo newsletter. A sign up form is located in the middle of this article. If you have any questions, comments, or want to submit an idea for a recipe for two, feel free to email at mary@icookfortwo.com