Air Fryer Red Potatoes are crispy on the outside and tender on the inside. They take little time to prepare and make for a great side dish for just about any meal.
Best of all, you can choose how many potatoes that you want to cook at once based on your appetite. Cook a few for a small side dish, or add in some extra potatoes for a complete meal.
The choice is really up to you. And with just a few common seasonings, you are going to love not only the texture of the potatoes, but also the flavor.
So heat up your air fryer and let's get started!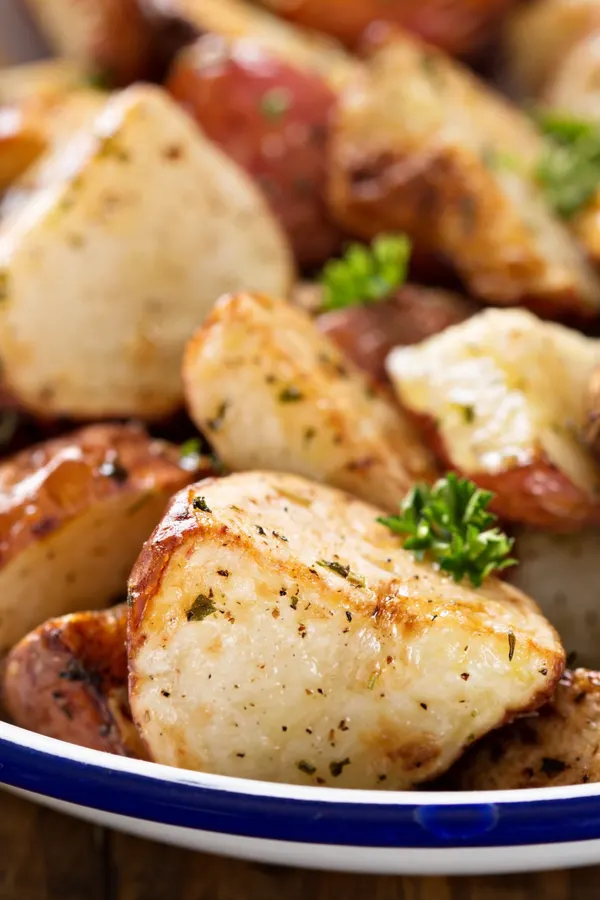 Air Fryer Red Potatoes Recipe
INGREDIENTS
Small Red Potatoes
Olive oil
Paprika
Dried Parsley
Drived Chives
Dill Weed, dried
Garlic powder
Onion powder
Salt
INSTRUCTIONS
The first step in making air fryer red potatoes is to preheat your air fryer to 400°F. Do this step even if your brand of air fryer doesn't typically require you to preheat before cooking.
This will not only help the potatoes crisp up nicely on the outside, but it will also help them not stick to the basket of the air fryer.
While the air fryer is preheating, wash the potatoes and pat them dry with a paper towel. Then cut in the potatoes in half or quarters, depending on the size of the potatoes.
The important thing here is that all of the potatoes are about 1-2 inches in size. This will help ensure that they cook evenly.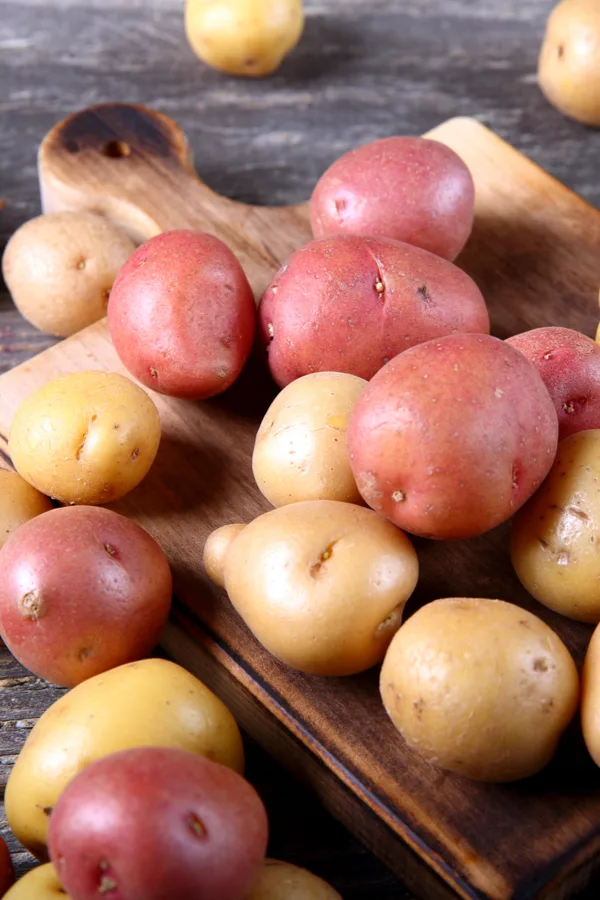 Now place the cut potatoes in a medium size bowl. Then drizzle the oil over top of the potatoes and toss to coat.
Next, add the dried seasonings to the potatoes and then toss to combine until the potatoes are well coated with the seasonings.
Cook Time
Open the air fryer and place the potatoes in the preheated basket. Allow the potatoes to cook for 10 minutes.
Then open the basket and toss or flip the potatoes and cook for an additional 10-15 minutes.
Because all air fryers cook at different rates, be sure to check the potatoes after they have been cooking for a total of 20 minutes.
Simply open the air fryer and poke the potatoes with a fork. The potatoes are ready when a fork can easily pierce through the potato.
Serve Immediately.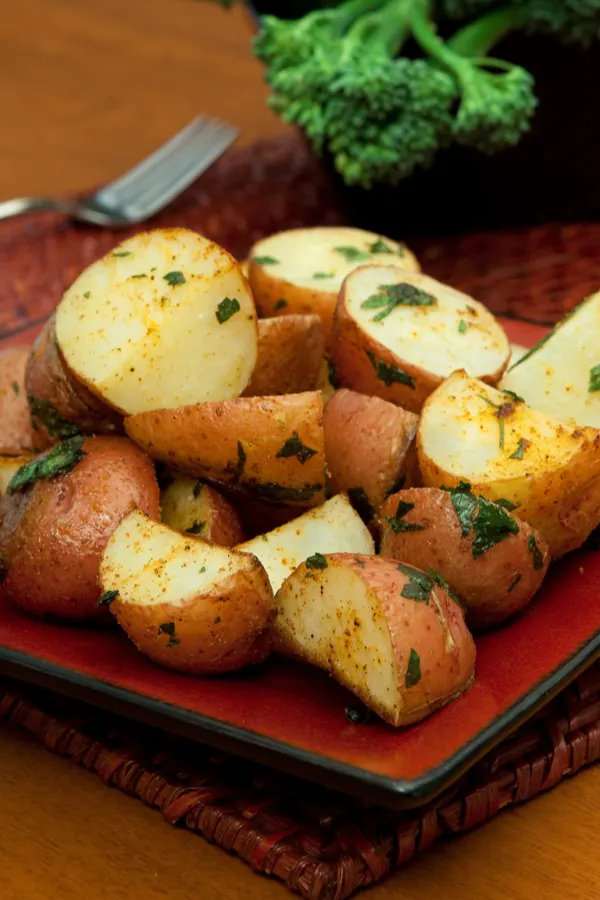 Enjoy! Mary

To receive FREE recipes delivered directly to your email, be sure to sign up for the iCookfortwo newsletter. A sign up form is located in the middle of this article. If you have any questions, comments, or want to submit an idea for a recipe for two, feel free to email at mary@icookfortwo.com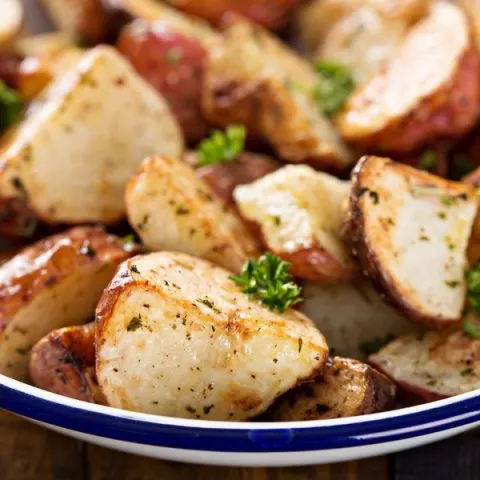 Air Fryer Red Potatoes
Ingredients
1/2 pounds red potatoes
1 tablespoons olive oil
1/4 teaspoon paprika
1/4 teaspoon parsley
1/4 teaspoon chives
1/4 teaspoon dill
1/4 teaspoon garlic powder
1/4 teaspoon onion powder
1/4 teaspoon salt
Instructions
Preheat air fryer to 400 degrees.
Wash potatoes and cut in half or quarters and then place in a medium bowl.
Add the oil and seasonings to the potatoes and then toss to combine.
Place potatoes in the air fryer basket and cook at 400 degrees for 10 minutes. Toss the potatoes and cook for an additional 10-15 minutes until fork tender.
Serve Immediately.
Nutrition Information
Yield

2
Serving Size

1
Amount Per Serving
Calories

164
Total Fat

7g
Saturated Fat

1g
Trans Fat

0g
Unsaturated Fat

6g
Cholesterol

0mg
Sodium

279mg
Carbohydrates

23g
Fiber

2g
Sugar

2g
Protein

3g